Markiplier is currently one of the biggest let's play YouTubers in the world with over 16 million loyal subscribers and over 6 billion YouTube views. His real name is Mark Edward Fischbach and he was born in Hawai but currently resides in Los Angeles America. He is most likely a millionaire all earn from his subscriber base and as well as his massive personal wealth he has helped contribute over a million dollars to charity. With a business like Markiplier's there is no real expenses to keep things running other that things like tech. It doesn't take a genius to realize somebody like Markiplier is going to own a great pair of headphones and if you're struggling to decide what headphones to buy the easiest thing to do is just get the same pair as your favorite YouTuber.
TL;DR? The ones he uses are discontinued, here's the newest versions of those:
Related Post: Best Noise Cancelling Headphones Under 200
Markiplier's Headphones in 2020
In the above Screenshot from Markiplier's new 2018 "Pain" video we can see Mark wearing a pair of Senheiser Headphones that he seems to stay particularly loyal to. The headphone were first released in late 2010 from 70+ year old German audio company Senheiser. Like a wine these old headphones are still a classic today in 2017 and are still highly recommended by experts worldwide.
Do YOU want the same Headphones?
Pro's
Eargonomic Acoustic Refinement
Reduced distortion
Dynamic Audio
Spatial Sound Field
High gloss burl wood material
Velour ear cushions & Headband
Perfect for gamers
Our Review Of The Sennheiser Headphones
These Sennheiser 598 headphones are a really solid choice of headphones perfect for any type of music. If you are a gamer these work well with a computer and you can adjust things like the the bass settings if thats something you want to do. You can really blast the music loud on these things because they way they are designed means that they shouldn't distort easily at all meaning you get a nice clean sound no matter if you're listening to something like heavy metal or classical. If you like to wear your headphones for long periods of time then you should also consider these because of the headband that adjusts to different sizes of head and the velour ear pads that rest gently on to your ears.
Markiplier's Other Headphones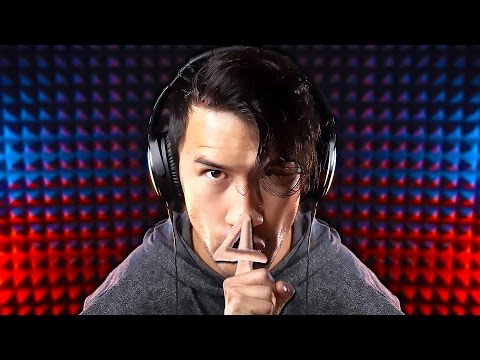 If you have watched any of Markipliers videos then you will have seen him SOMETIMES uses a pair of classic Bose headphones. He used these throughout most of 2016 and even through half of 2017 and for good reason as they are definitely up there as the best headphones in the world!
Do you want the same Headphones?
SaveSave
SaveSave
SaveSave
SaveSave
SaveSave
SaveSave